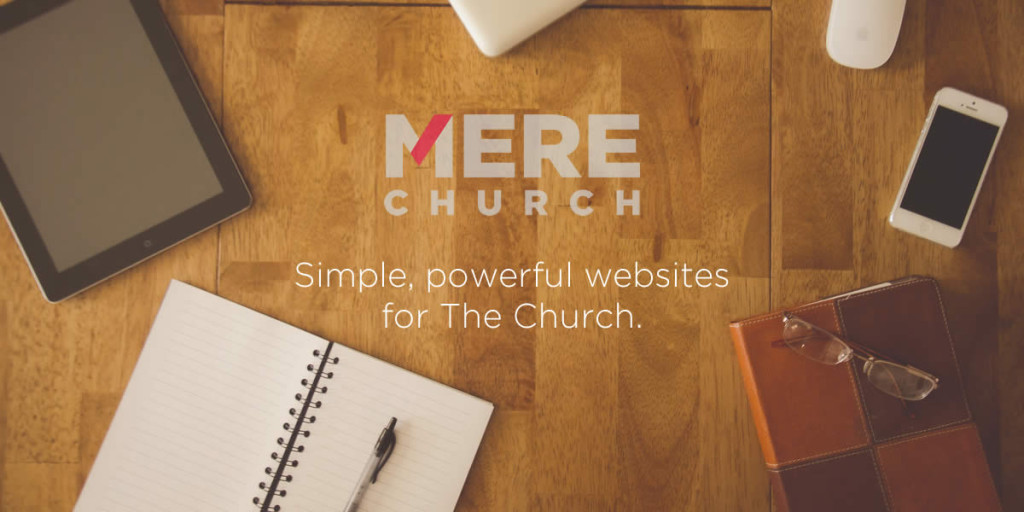 Many of you know that I run a small and mighty Web design/dev agency called Mere. Yesterday we launched the "Grand opening" of our latest service: MereChurch. It has been an exciting two and a half months from conception to launch of what I hope will be a valuable tool for The Church at large.
Read a little bit about the reason I created it.
Take advantage of our launch promo pricing through the month of March, and have a new site for your church by Easter!