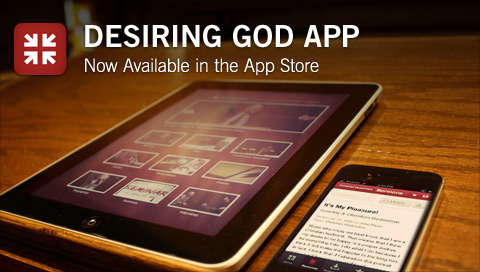 One of my final projects at Desiring God was the information architecture and user experience design (interactions, interface layout, etc) of the Desiring God App for iOS. We're quite pleased with the results.
It was a blast to work with Jeff and Kirk at Forge Apps, my best designer pal Mark Priestap, and Josh Etter to get this app just right. You won't see revolutionary new interface elements like on Path or completely custom click sounds like Tap Bots apps, but you will find a well-conceived, solid architecture and a non-distracting interface that will let you easily navigate over 5000 resources, with the exception of a few books, the complete works of John Piper, accessible from an app.
It was a pleasure and an a privilege to be part of this project. If you or your organization are in need of a well-built, usable and useful app, please don't hesitate to contact me.